Andres Sarda AW20: fascinating and endangered nature
Nature is the mother of all creations. An infinite ensemble of spaces made of lands, water, forests and skies, where the elements transform themselves constantly, creating a circle of animal and vegetal life. Giving and nurturing, Nature is both divine and human. Adam and Eve are said to have received the Garden of Eden as a gift from their creator. They lost it by their disobedience. Mankind has received Nature as their own present. They abused its resources blindly, thinking they were endless. The destruction of ecosystems and biodiversity is probably the biggest crisis we will have to solve. Nuria Sarda and her team wanted to honor a beautiful but fragile Nature through animals in risk of extinction. Four extraordinary species representing strength and elegance. Four animals in danger of disappearance: the jaguar, the lynx, the tiger and the mamba. These precious and rare animals have lent their name to the four series, two of which are featured in the AW20 collection.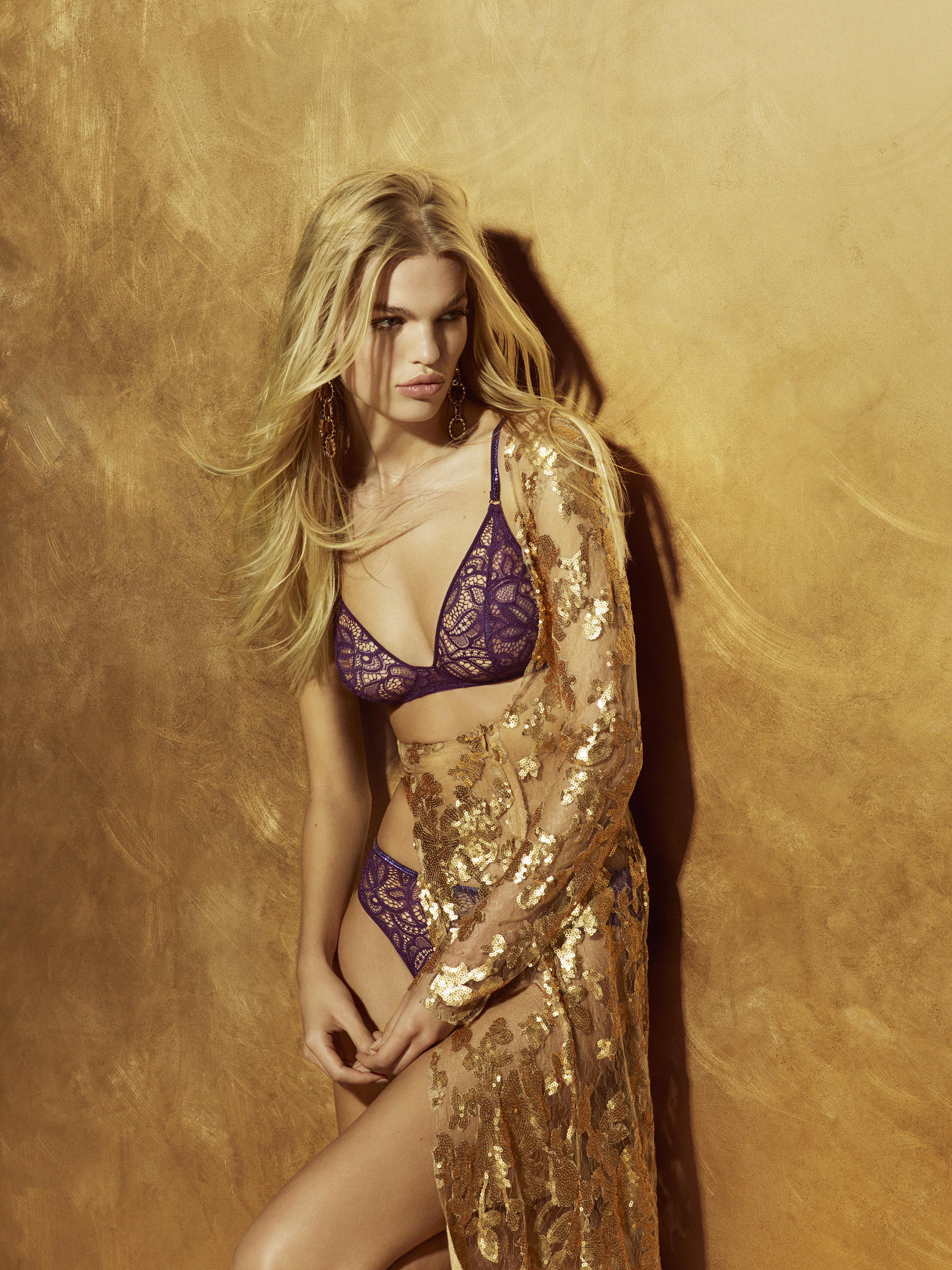 LYNX
With Lynx, lace is given a modern and graphically new look. The large floral pattern creates highly visual arabesques. Each garment is bordered by a fine line of shiny sequins. The two colors are complementary. ​ Bois de Rose is a delicate and powder nude. It is invisible and yet present. ​ Purple Impact makes a bold fashion statement that will call the attention and boost confidence. ​ A long sleeves all-lace body, closed in the front by two buttons provides a spectacular see-through ready-to-wear piece. 
MAMBA
As the name induces, Mamba adorns a subtle snake print made of flock. The large elastic lace band that finishes each piece brings beautiful contrast reinforced by velvet straps in the same hue. The semi transparency of the tulle produces a beautiful tatoo effect. ​ Each color combination participates in making Mamba an eye-catcher. Majestic Blue features navy flock on a green tulle, while for Rouge Boudoir it is burgundy on brown.
VERBIER
The Verbier series is an Andres Sarda classic. It is made of a light and comfortable Italian fabric with laser cut edges. A large band of Leavers lace gives each garment a tone on tone embellishment. Night Blue is a beautiful alternative to black. There are three bra styles: padded, unpadded, and triangle, and also three types of briefs: classic, a high-waisted brief with double lace, and a more flirtatious triangle model. The series is completed with a smooth body suit with thin straps, which can be worn as a fashion top.
Find your lingerie boutique here