ANDRES SARDA S/S21 LINGERIE COLLECTION
We designed Summer 2021 thinking of rebellion and revolution. We felt the world needed to react to survive.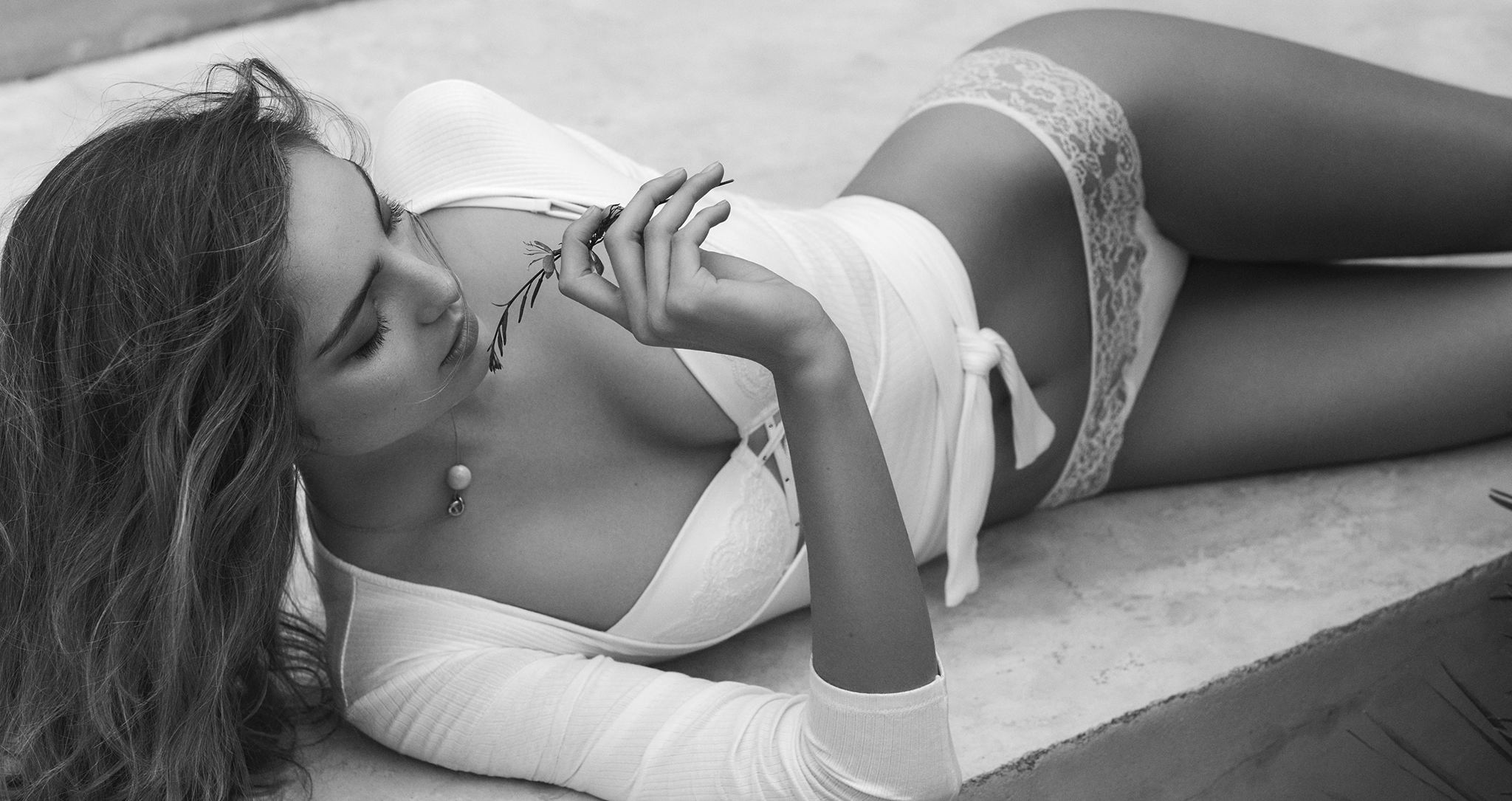 We had in mind great female figures who helped or are still helping to change the world through acts of resistance and freedom. All series were named after those role models: Hedy Lamarr, Elsa Schiaparelli, Megan Rapinoe or Tarsila Do Amaral…
Nature has been ahead of us, disrupting the plans worldwide in a way we couldn't foresee.
With the change in collection planning we reintroduced some of the lingerie series from winter 20, giving them a fresh summer look. They were inspired by endangered species, noble and strong creatures.
Now, both seasons are clearly connected in the concept of RESILIENCE. Resilience in NATURE and in PEOPLE. Resilience as the quality that helps living organisms, improve themselves in tough environments. 
These passionate women with extraordinary lives and the beautiful animals reigning over Nature share that same strength.
Andres Sarda encourages women to enjoy their freedom, to be strong, and to reconnect with Nature embracing the power of resilience.
Tarsilia
An original SS21 temperamento line
Tarsilia's embroidered tattoo tulle is the result of a close collaboration between a supplier and the Design team. It is an Andres Sarda exclusivity. Sheer tulle with a delicate frosted aspect. The embroidery shows a large and delicate flower pattern. Contrasted color piping in satin echoes the embroidery, with a nice crossing underlying the bra cups, the mid front and the briefs.
Aerial summer feel available in 2 colors: ​ Camel with champagne embroidery or White with blue embroidery on bright white tattoo tulle
The highlighted styles are the 12 wire balconette combined with the 55 wide tanga briefs
On the stockman you can see the 15 special top with wires with the classic 50 where you can see all the crossing details
The 14 padded balcony where you can see clearly the double spaghetti straps and the decorative ring
Tiger
Tiger is our sensual chic line from winter is now transferred to SS21 with an additional color
The elastic lace from Calais has a rich floral design contrasting with a very light and fine background. The straps combine a comfortable knitted band with spaghetti construction. Spaghetti crossing embellished with Swarovski crystals highlights the mid fronts
Comfortable, minimalist and chic, Tiger is fashion lingerie for every day. It comes in three colors to match every mood. ​ Bali Green is a fresh and elegant jade tone lined with orange satin. Natural is a summer classic and Black an all-time elegant and sexy choice.
The styles presented are the 16 deep-plunge, 17 push up with removable cookies and 10 full cup wire. In the stockman you rediscover the 15 shortened deep-plunge with the removable Swarovski collar and the special string with double waist with Swarovski.
Jaguar
Red carpet also transferred to SS21
Jaguar gathers the most Luxurious materials and plays with striking color combinations.
A blend of two Leavers laces composes the main part with matte rebrodé details. The double spaghetti straps and the mid-front panel are made of French silk.
Jaguar comes in 2 stunning colors: Deep Chocolate shows burned orange highlights upon a marron backdrop while Smokey Grey displays light blue contrasts on stylish grey.
The highlighted styles are the 13 deep-plunge wire, the 17 push-up removable pads, here combined with the new higher and impactful 50 briefs
In the stockman you can see the couture limited edition with vinyl applications and eyelash finishing, composed of a triangle bra, triangle briefs and garter belt. We propose it in Black
Eden Rock
The brand icon, combining sheer tulle with a band of floral Calais lace and spaghetti straps embellished with a Swarovski crystal.
This season's color is Naked Lady Flower, an alternative invisible tone.
Among the new elements are a sturdy tulle, sheer Leavers lace and thinner straps embellished with a Swarovki crystal. All of this, while staying true to the series' essence: a great selection of shapes with an unparalleled fit.