Andres Sarda Winter 2022 Lingerie Collection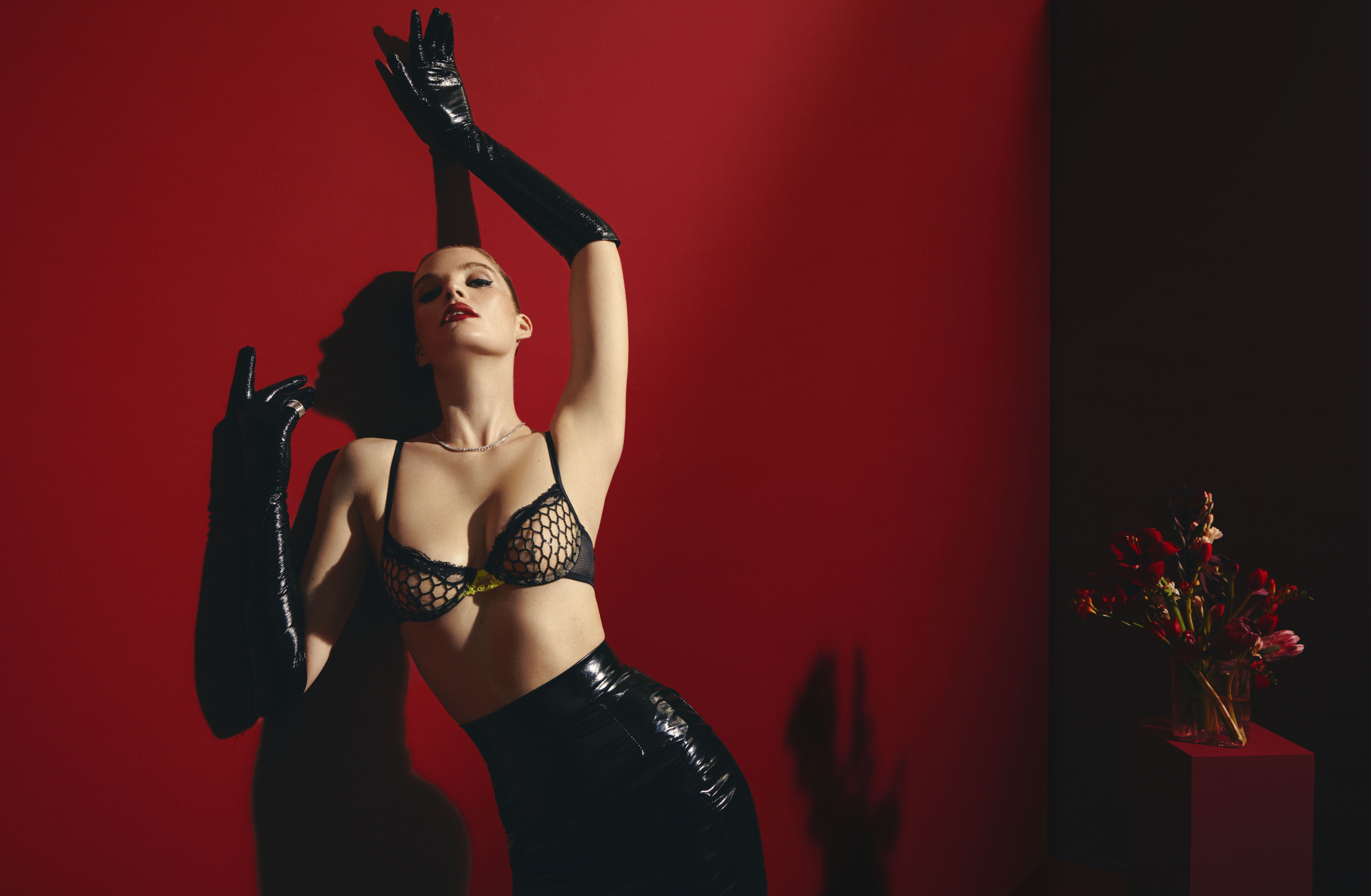 FRASER
This series is named after Dawn Fraser, an Australian swimmer first woman to swim the 100 meters free style in less than 1 minute, back in 1962. She later won 8 Olympic medals.
An explosion of contrasts juxtaposes flocked animal print tulle with the delicacy of leavers lace, tulle details with plumeti and velvet finishes.
It comes into 2 colors combinations: Fossil which combines grey and Klein blue and Wine which is a burgundy and black.
SWITZER
Switzer is named after Kathryn Switzer, first woman to run a marathon in Boston in 1967. Eversince , she has worked to empower and untite women through sport.
Switzer combines crepe and tulle fabrics made from recycled fibers. An anchor chain pattern is embroidered with recycled threads. It decorates the mid front together with a jewel piece. Its design is discreet and very elegant, stylizing the silhouette, playing show and hide with transparent reserves in the neckline and leg cut.
Switzer comes in two colors: Black and Victorian Rose, a modern nude alternative.
EDURNE
Named after Pasadan Edurne, first woman mountaineer who managed to ascend 14 eight thousand meter mountains. She has also become an example of overcoming depression through her passion for climbing, which she confessed was her most difficult 8,000 meters!
Fishnet tulle decorated with a delicate bright stretch of flower embroidery of our own creation, combined with elastic leavers lace and finished with velvet piping.
Available in one color Waterblue, a beautiful navy color profound and luminous.
COOPER
Cooper was named after Charlotte Cooper the first female tennis player who in 1900 became an Olympic champion in an individual category. She continued to compete until the age of 50.
Cooper combines silk satin with exquisite leavers lace and an embroidered cashmere pattern on invisible tulle.
Two beautiful color combinations: Luxury red, and black which combines black silk and lace with a striking fluorescent yellow cashmere pattern.