Discover Marilyn, the Andres Sarda's tribute to the artist Marilyn Monroe
Some icons are eternal – and the legend of Marilyn Monroe is more alive than ever. Her freckles, her curves, the platinum blonde, the white dress, that fragile smile, the burden of fame... After several delays, excitement is building ahead of the première of BLONDE in 2022. This biopic about the American actress' life began to take shape more than a decade ago. Starring Cuban and Spanish actress Ana de Armas and directed by Andrew Dominik, it promises to show us Monroe like we've never seen her before.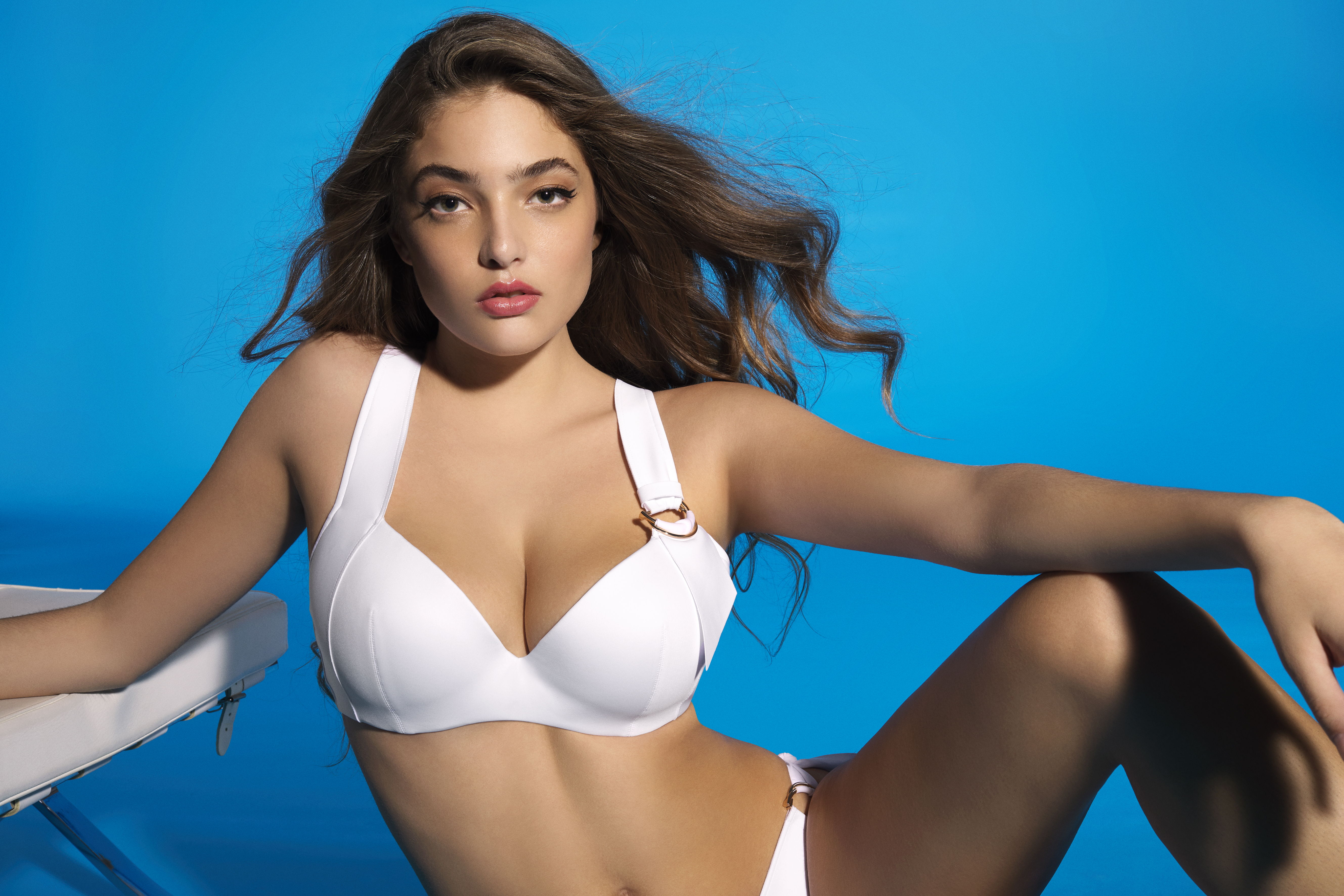 'My fans want me glamorous. I won't let them down.'
​Marilyn Monroe
To mark this highly anticipated return, ANDRES SARDA pays tribute to her and re-interprets its successful series Katryn in an exclusive limited edition in white called 'Marilyn'. The actress is famous for this hue, whether wearing the unforgettable dress in the film The Seven Year Itch (1955), created by costume designer William Travilla; or the swimsuit in which she posed for a photo shoot on the beach shot by Sam Shaw in 1957.
With "Marilyn", the brand's creative director Nuria Sarda offers an evocative personal interpretation of these historic pieces. Four straight-cut sets made from a revolutionary fabric with clean-cut technology in two different thicknesses. The styles offer a subtle play on contrasts to blend sensuality and comfort, adapting to a wide variety of body shapes.
A round, gold-tone buckle adds an elegant finish to the garments. Two bikini designs: one with no underwire or cups, which sculpts the body thanks to the cuts and material without requiring any internal structure and is designed to suit a wide range of sizes; the other, a structured balconette style with underwire and cups. The swimsuit with no cups but a light inner structure accentuates the figure through its contours and cut. ​ Finally, the dress: a 24-hour piece celebrating the exuberance and diversity of women's bodies, the biggest inspiration for ANDRES SARDA.
Spanish model Yurima Santana stars in the campaign, helping to promote body diversity in the fashion industry with her curves.
The limited edition collection is set to launch in May 2022 at a selection of the brand's own stores and multi-brand stores, both online and in physical stores.