FALL WINTER 2021
In this collection, we propose garments that combine beauty and well-being, comfort, joy and sophistication, to provide relief, as much as we can do it at our level, for the difficult times we are living.It is an easy to wear, comfortable and very flattering collection; a collection that makes us feel good, but also empowered.In the wake of Revolution and Rebellion initiated in summer 21, this winter, we are inspired by women who have made a difference in the arts, from stage performance to music. In many cases, these powerful and decisive women changed their fate through tenacity and talent. It is an homage to them and an invitation to all women to act for their future.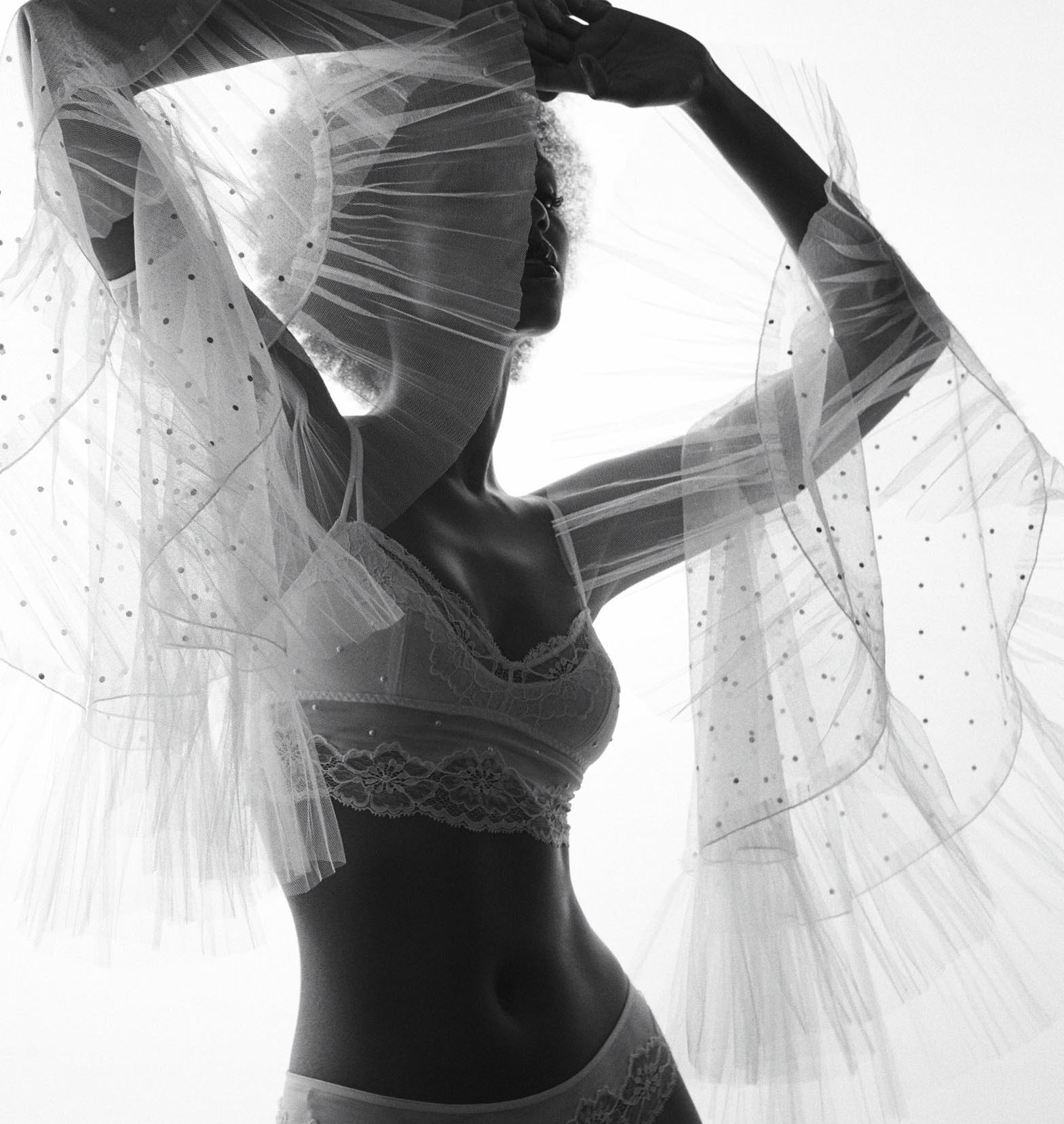 RAVEN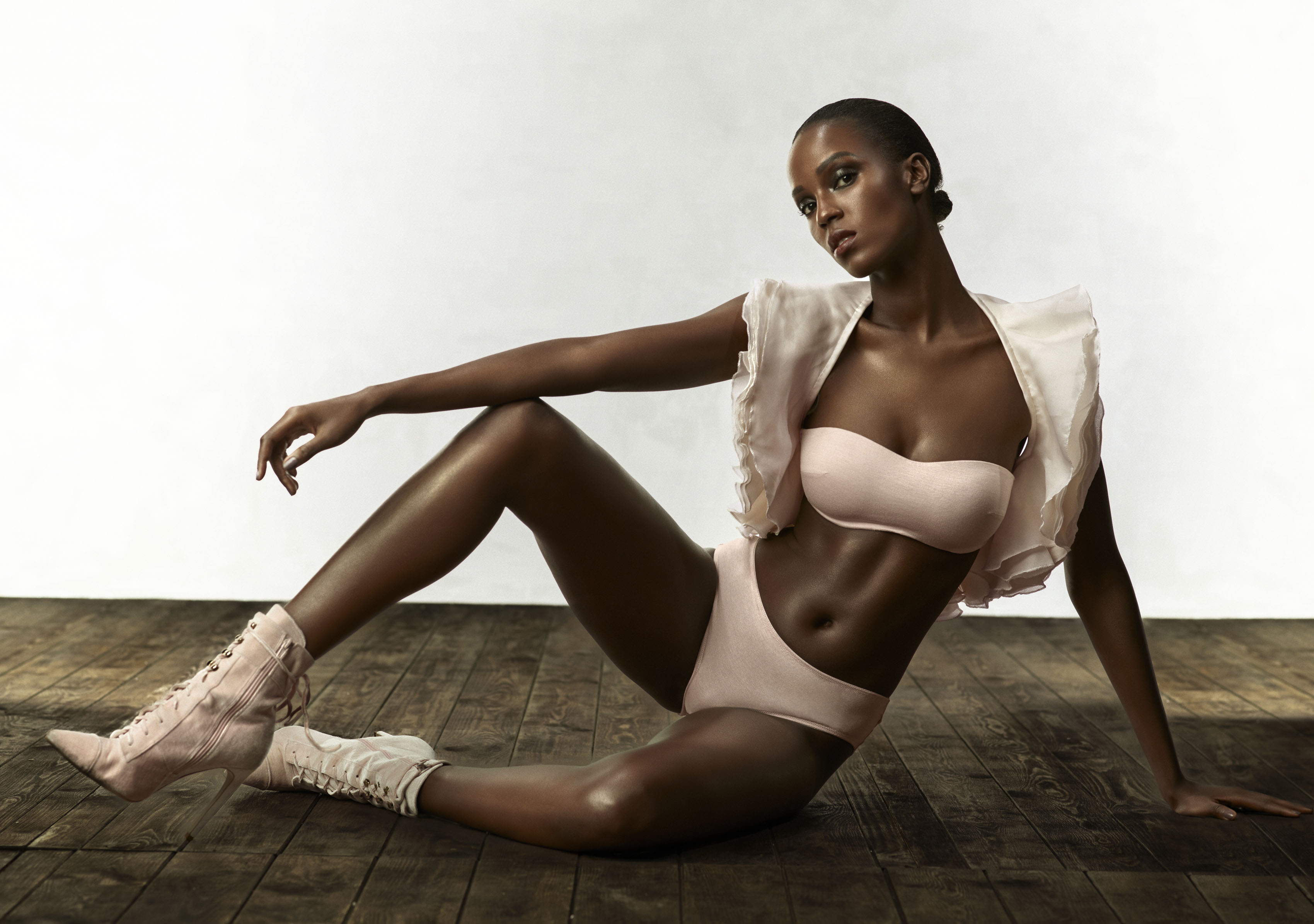 Raven is the new Andres Sarda basic, all in comfort and freshness
The main fabric is a high-quality modal-silk. A touch of Lycra provides adaptability. Delicate leavers lace, made of cotton and elastane, gives femininity. Raven has double position spaghetti straps made in the main fabric, embellished with a set of crosses and a decorative gold colored detail.
Colors are elegant neutral and makeup, flattering to the skin: Rose mist is a skin tone. Moonrock is a false black
Patterns of best-selling models have been selected, combining comfort, fit and aesthetics.
WANG
Wang is a Capsule collection
Designed entirely with a printed stretch silk satin crepe and a floral Leavers lace
The exclusive Andres Sarda design has been developed by Perrin, one of the best remaining silk manufacturers in Europe
Black is the only color: black flowers form a watercolor design on ecru silk. Black lace outlines each of the models.
MARGARET
Andres Sarda's now much expected elastic lace series
It combines 2 exclusive leavers lace from an haute couture French supplier
The color palette offers subtle color contrasts
Patine is a nude, heightened by a touch of orange lace
Evening Blue is an elegant alternative to black. It is combined with copper
TAMARA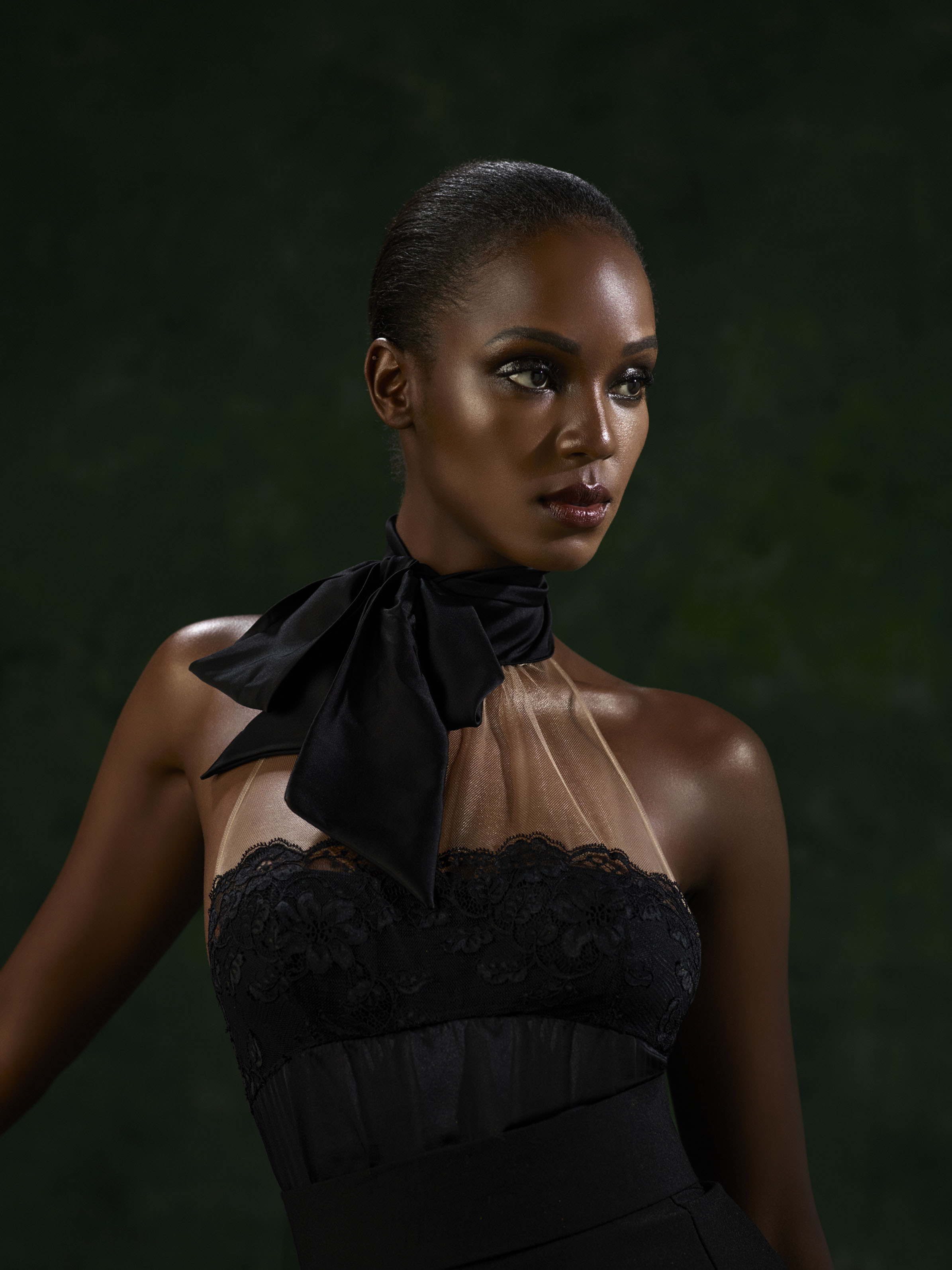 Tamara is our high-end series, lavishly spectacular, in its combination of fabrics and attention to details.
Tamara combines 3 luxurious fabrics of French manufacture: elastic silk, floral embroidery and haute couture leavers lace, all exclusive to Andres Sarda
RENATA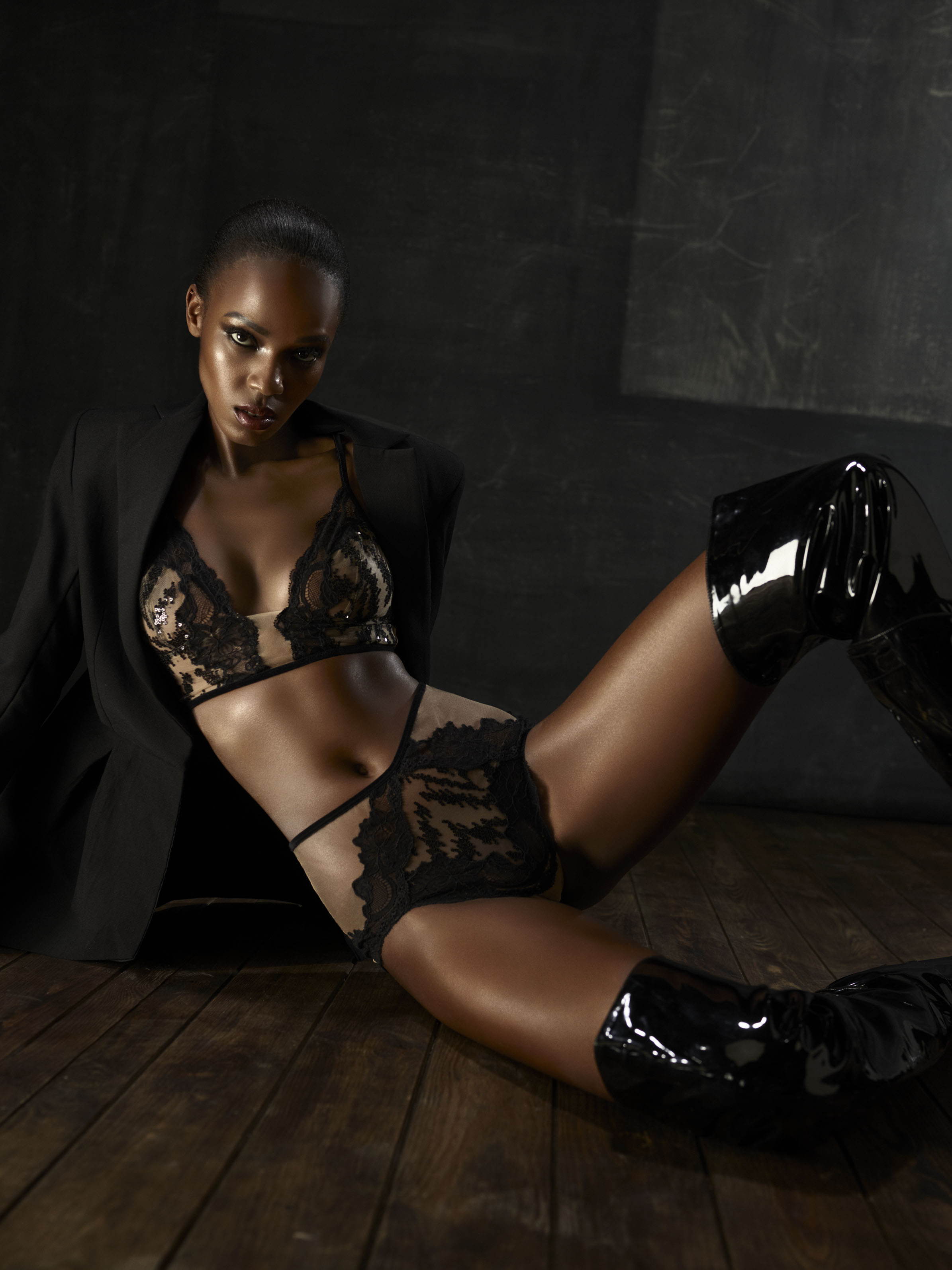 Renata is a Capsule collection, highly visual .
Black elastic leavers lace from Noyon is combined with nude allover tulle, embroidered with shiny sequins. The design is exclusive to Andres Sarda
Straps are made of black velvet
Exclusively made in Black
MAMBA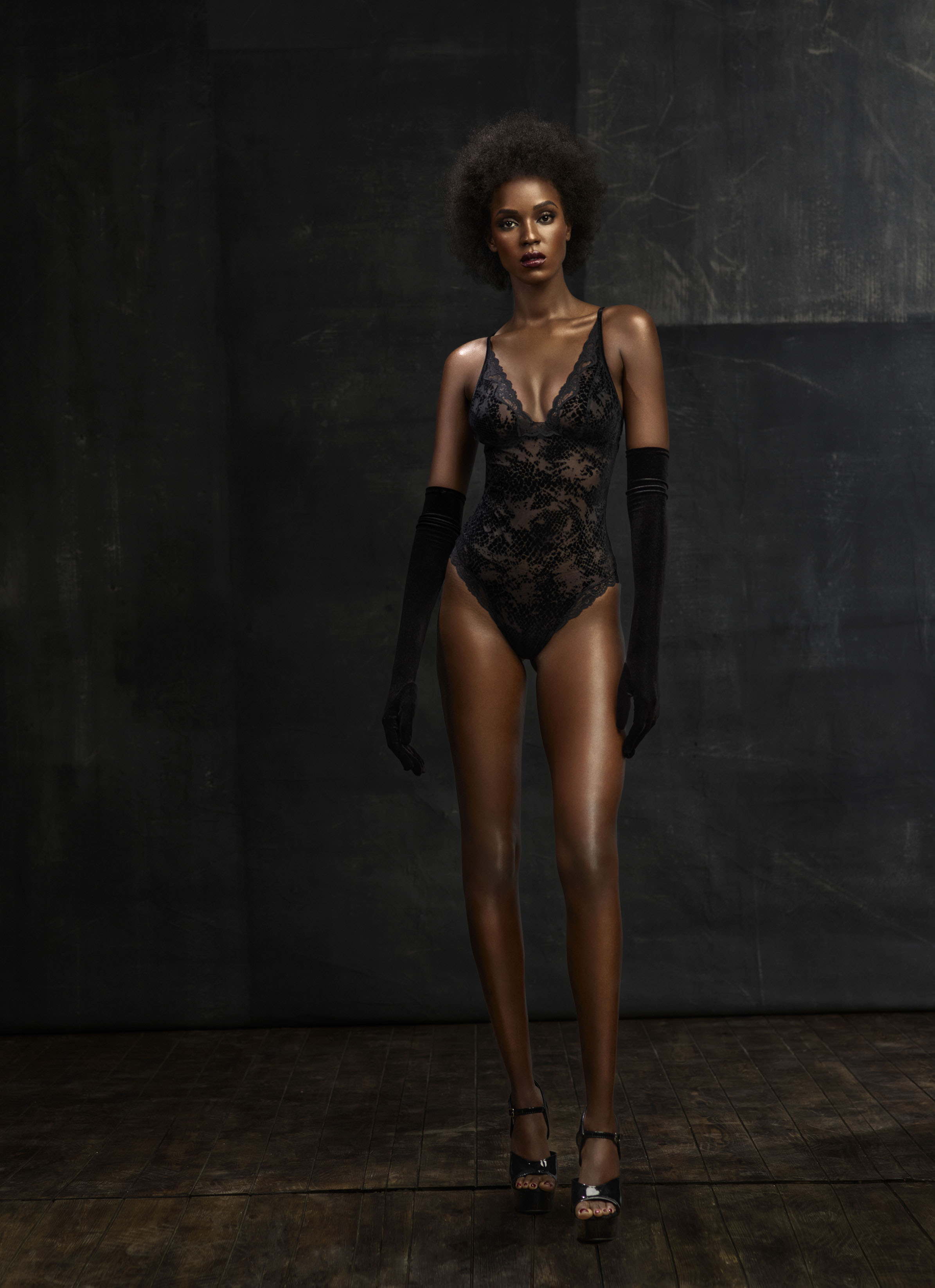 After the success of Mamba last winter, we decided to offer it in for fall 21.
The line is made of tulle, adorned with a subtle snake print in flock. The semi transparency of the tulle produces a beautiful tattoo effect in contrast with the flock print.
A large elastic leavers lace band finishes each piece, bringing beautiful contrast and a better adaptability to the body without the need of adding any extra elastic band.
The velvet straps give softness and sophistication to the series
EDEN ROCK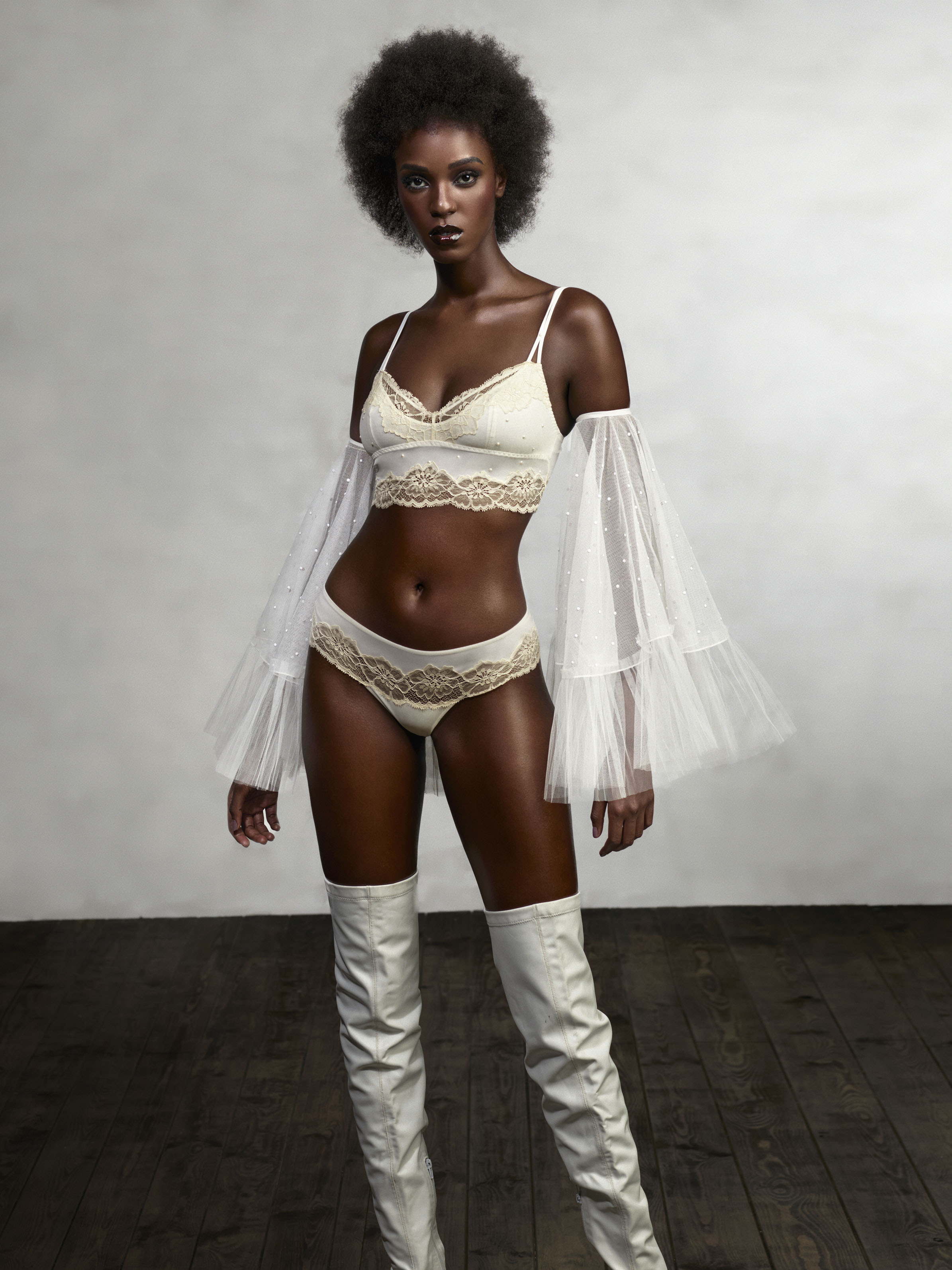 The brand's icon combines sheer tulle with an elastic band of floral Calais lace and spaghetti straps embellished with new Swarovski pearls. 
This season's color is Natural Vintage, an elegant and surprising combination in camaieu of ivory and cream.