Mercedes Benz Fashion Week Madrid SS21 "AGUA"
In these difficult and unpredictable times ... one thing remains certain: nature continues its course, and for our own salvation, we must reconnect with it.In our own way, we would like to stage this reconnection with the real natural world, with unreal and fantastic beings, who are only part human.We will see an underwater animal world with jellyfish, fish and mermaids, playing with aquatic elements such as pearls, shells or nets that will draw us to them.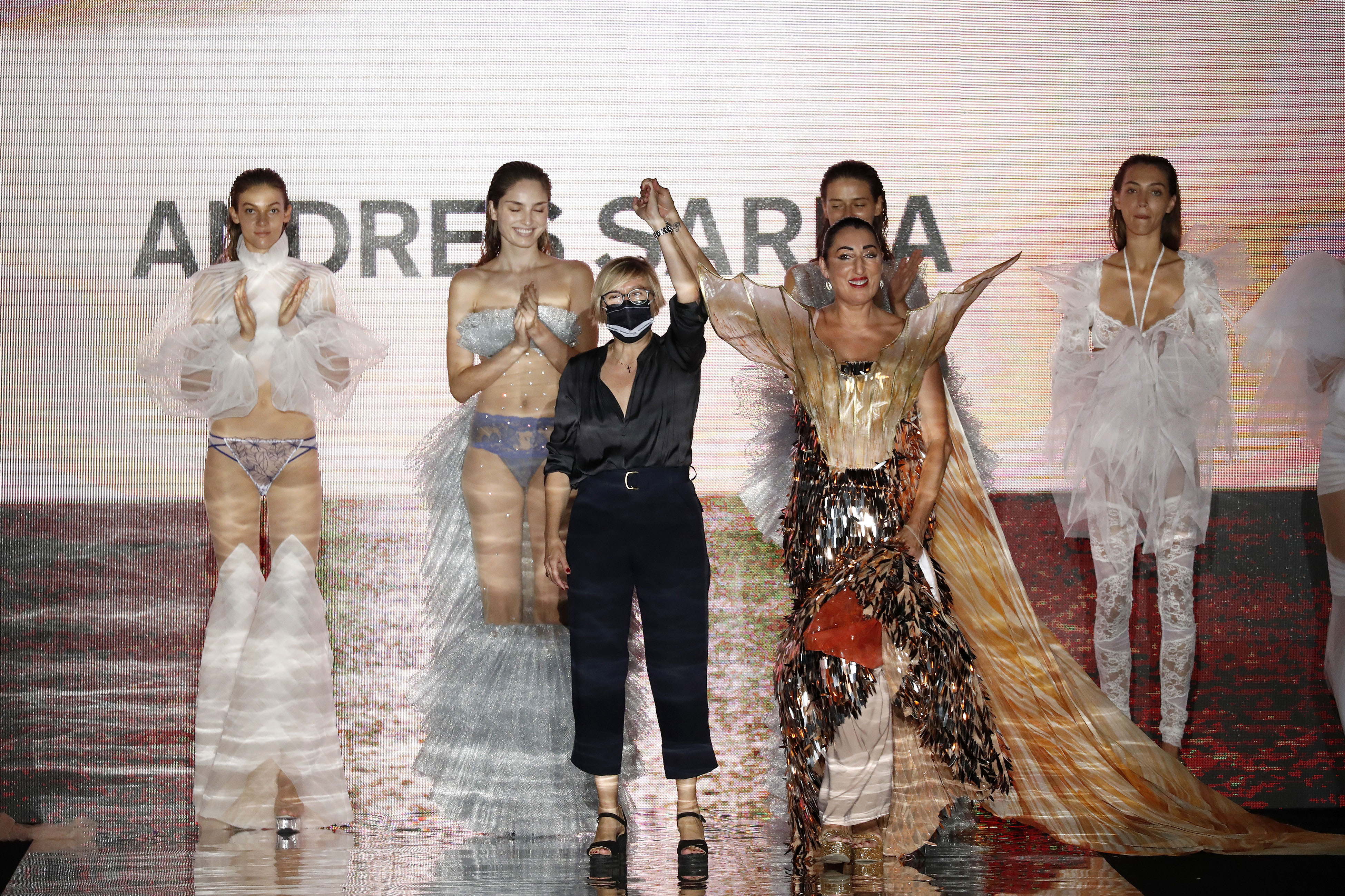 In swimwear, we chose surprising colors like Brandy, which appears smooth, with pleats, on prints, or as a solid color base. They are contrasted with bright blue and fuchsia tones, or woven with lurex, for a unique texture and shine.
Yellow with fuchsia and khaki is also one of the strong proposals of the season, which we worked in stripes or in full color blocks.
Different ranges of blues, from electric to pastel, represent the different shades of water.
In the second part of the show, when lingerie enters the scene, wrapped in chiffon tulle and organza in neutral colors, as well as in gold and silver, pearls, crystals and paillettes will adorn each garment, to make it unique.